Onam 2008 was the best Onam of my life. Period!

I'd never had a onam like this for a long long long time. Only when i was a kid did i get to enjoy the onam like this. You're always special when you visit home after living outside for a few months. Maybe it's because the people think you're a GUEST and behave nicely to please you, or maybe some genuinely missed me being around. But whatever it maybe i really loved this break away from my monotonous work life.

I'd not really planned to come home for onam. But then my company was sending all new trainee engineers on a pan India trip in september-october and hence i'd to use all my spare leaves or else they'd lapse and go away free. So i thought of surprising my parents and freinds. But then cash shortage made me ask money from dad for the tickets, so that surprise was done with. Then i'd tried to hide my visit from my girlfriend and had hoped to surprise her. Again failed miserably. She seems to read my mind and i couldn't help but confess. :)

Then i didn't hide this fact and posted on our college batch community. Then the posts that followed were really NICE.
So coming to the point. Why i liked this onam was the fact that i spent more time with my family than with friends and i LOVED it. Usually i hated spending time with my family, especially on vacations. Almost all my breaks used to be spent with friends @ Kovalam or veli or some place like that, but miles away from home. Now being away from home has made me miss home and my family a lot and hence this time i was determined to give them some quality time. I loved it.
Spending time with friends also was fun, but this time everyone had time only to discuss their tight work schedules, bad bosses and horrible working hours :). Then the usual vayinottam @ Kanakakunnu palace grounds in the name of Onaghosha paripaadikal :). Went to
Uni-Y
for a great onam programme. This time i knew a lot less people than before, but then it was fun. Sheer fun.

Then the major thing i loved about this trip home is getting to meet my love. I'd missed her a lot and seems she also did so. I'd hoped to spend 2-3 days at the max with her, but then we made up for the lost 4 months with 4 meets in 8 days :D. That was totally awesome for me. She did manage to surprise me with a gift - A shirt. It seems she's good at picking nice shirts. She'd given me a shirt when i'd first joined for this job, but this time she'd the help of another common friend, and they both managed to WOW me with their selection.
Now i'm at the Chennai Central railway station while posting this, waiting for my connecting train to Cuttack and then back to hell. :) This might be my last onam spent with my family, or maybe the first in the series of onam's @ home. Only god knows.

Some snaps from my visit home.

This is where i started from
Catching a train. But where are the bogies?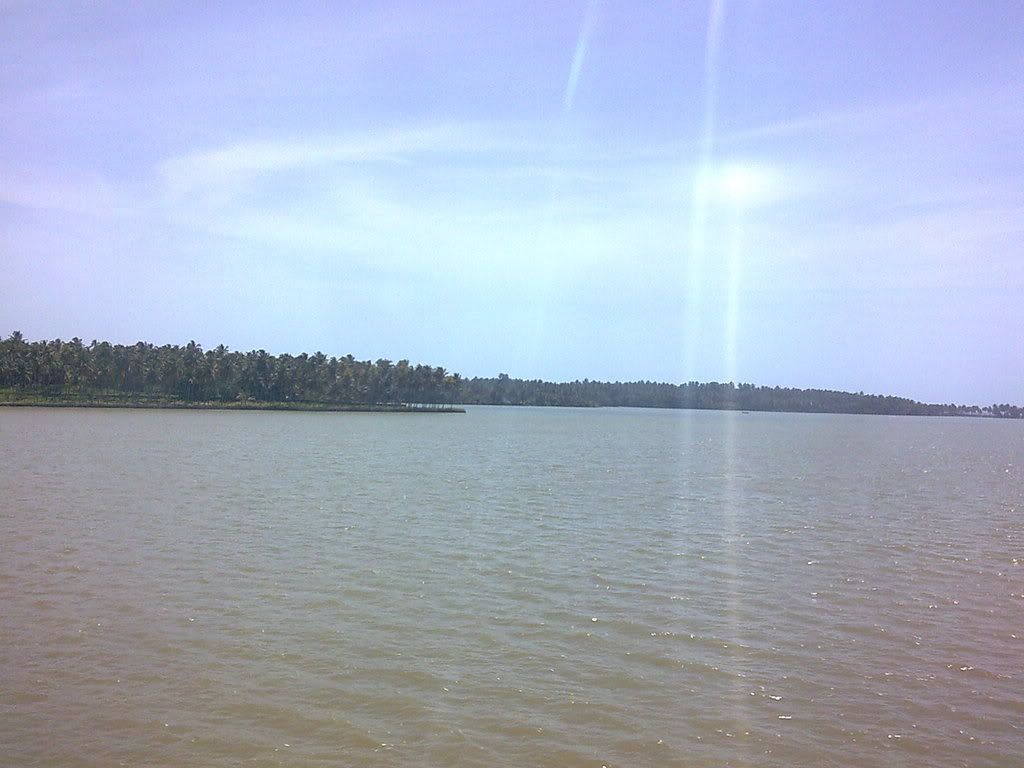 A Kerala landscape pic on my way home.



Uni-Yans posin for Snaps - I relived my Uni-Y days once again.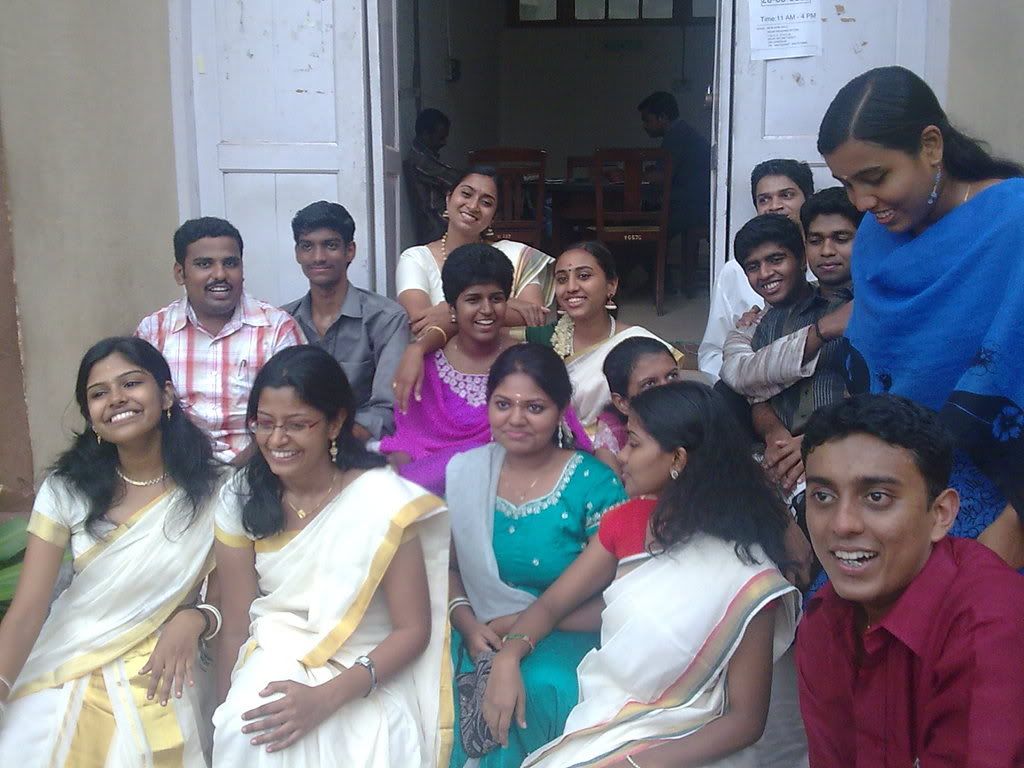 Posing alongside the newbies @ Uni-Y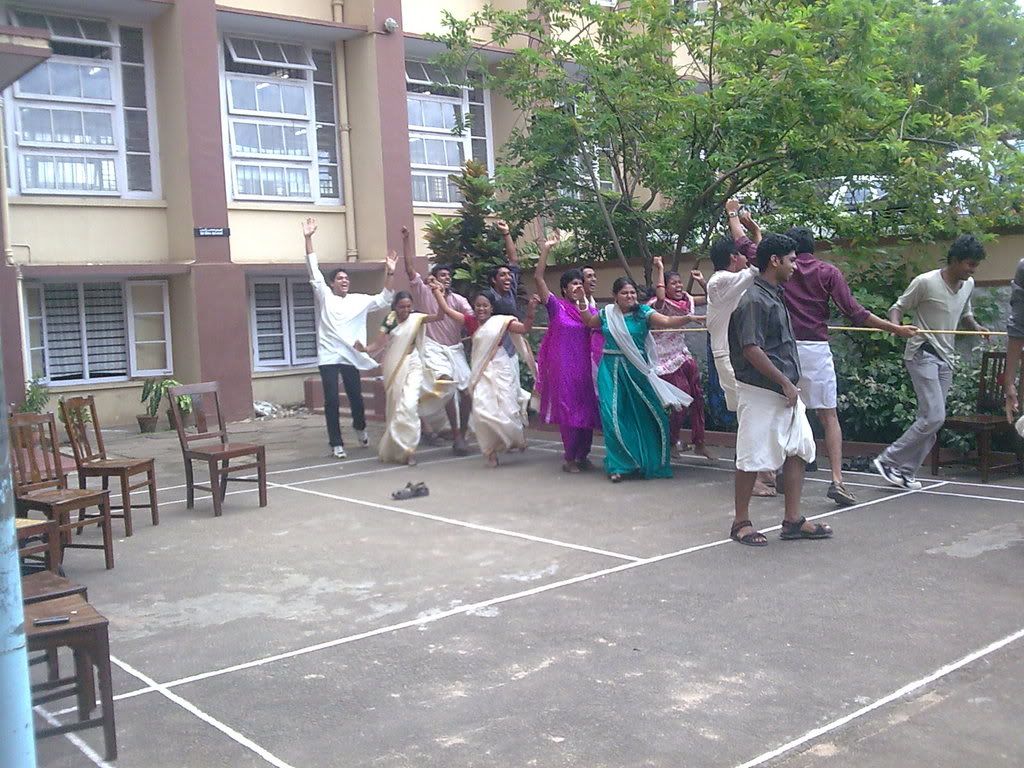 A kodak moment- Winning the Vadamvali @ Uni-Y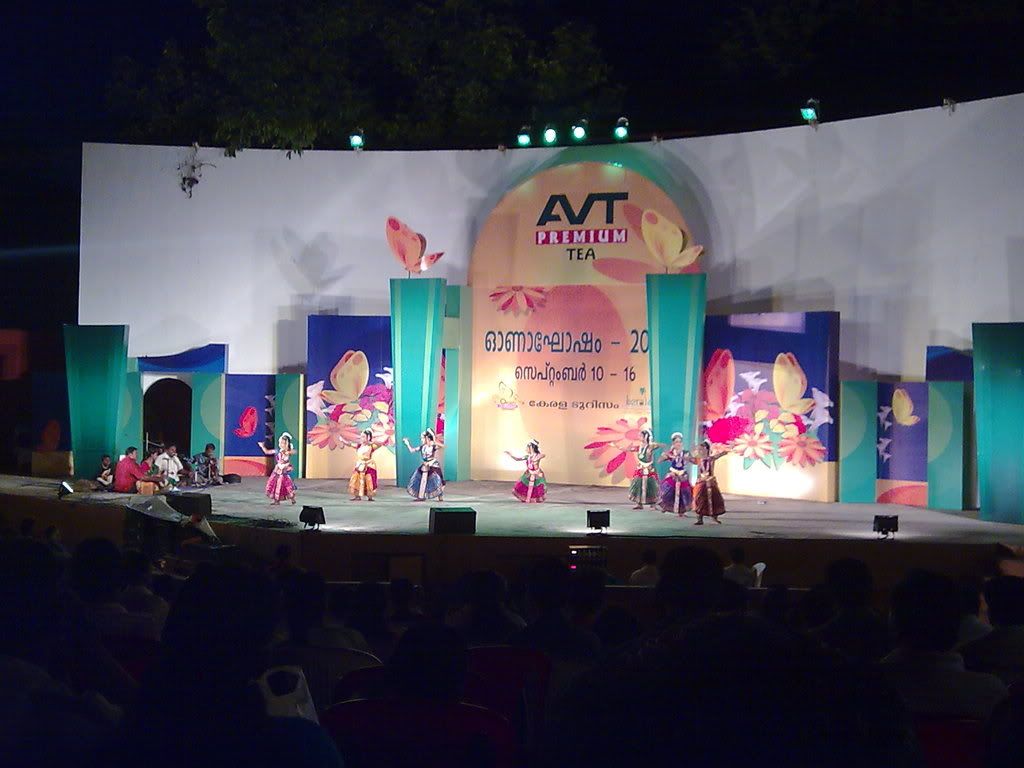 Onaghosham @ Kanakakunnu. Had a great time there.

With the Kalip pose-Atop the Lighthouse @ Kovalam

" Kovalam" or what's left of it

Had this snap taken @ Kovalam. Never seen foriegn kids playing on Indian soil like this :)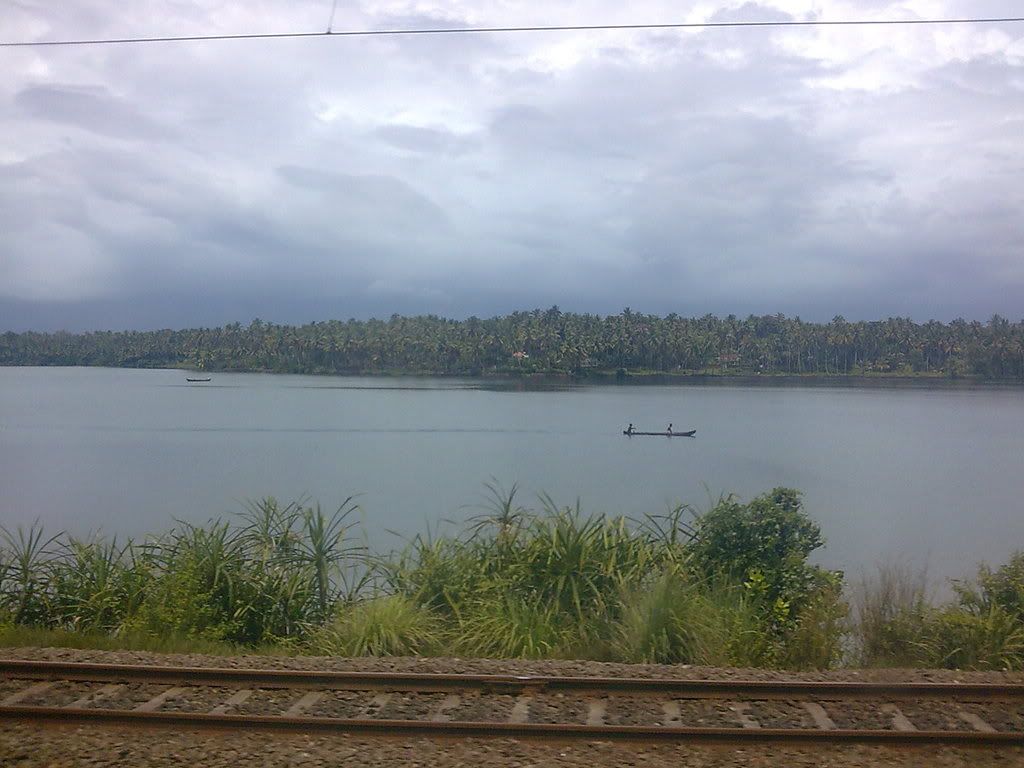 Trainil vere pani onnum illathathu kondu engene okke samayam kalanju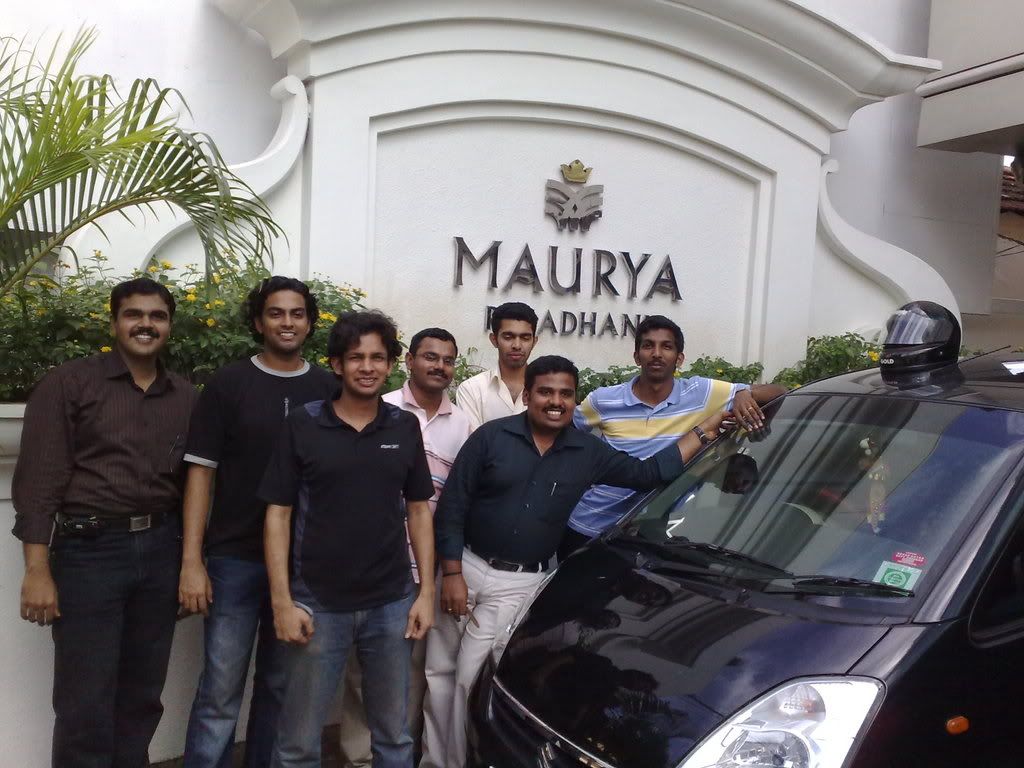 Before the theeta malsaram with friends :)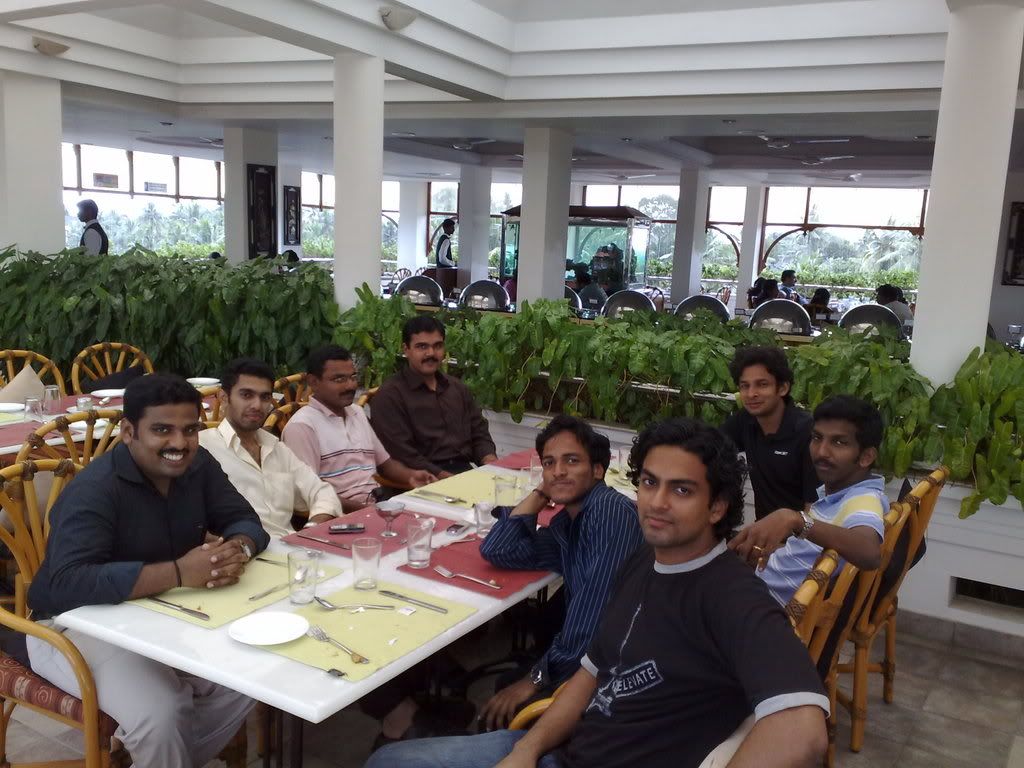 After the Theeta malsaram :)

Ona sadya was great @ home. Mom you're the best :D